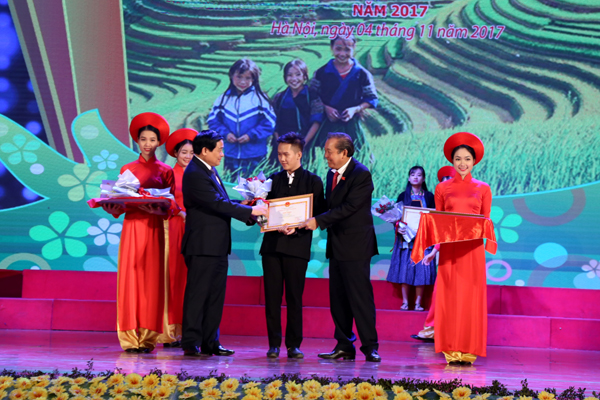 10:44 AM 11/01/2018 Views: 87
On November 4th, in Hanoi, the Committee for Ethnic Minority Affairs associated with the Ministry of Education and Training and Ho Chi Minh Communist Youth Union launched the Commendation Ceremony for the outstandingly excellent ethnic minority pupils, university students (DTTS) in 2017. The member of Politburo, Deputy Standing Prime Minister Truong Hoa Binh attended and gave a speech at the ceremony.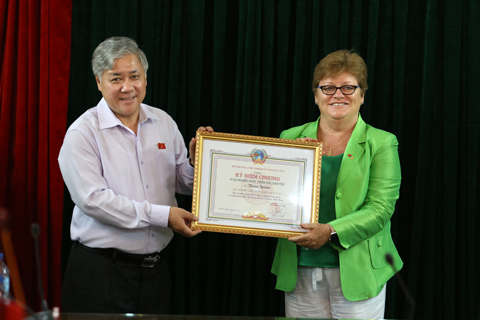 04:15 PM 22/08/2017 Views: 68
Morning July of 26th, at the headquarters of the State Committee Ethnic Minority Affairs, Minister Do Van Chien awarded the medal "For the development of Vietnamese Ethnic Minorities" for Fiona Quinn, Deputy Head of Development of the Irish Embassy in Vietnam because of her contribution to the socio-economic development in ethnic minority peoples in Vietnam.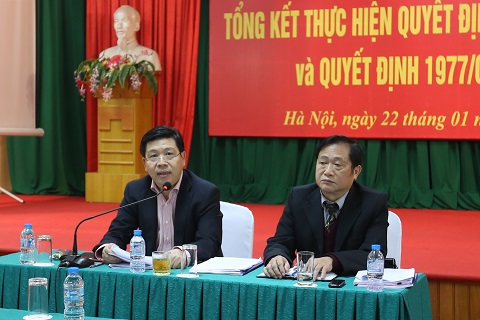 11:19 AM 18/08/2017 Views: 70
Morning 22nd January, Hanoi, the Committee for Ethnic Minority Affairs (CEMA) held reviewing-policy conference "Publishing newspapers, magazines for ethnic minorities in mountainous, extremely difficult areas in the 2012 - 2015 period" according to Decision No: 2472 /QD-TTg and Decision 1977 / QD-TTg of the Prime Minister. Deputy Minister, Vice Chairman of the CEMA, Le Son Hai presided over the meeting.
STATISTICS
Unique views:
Total page views: